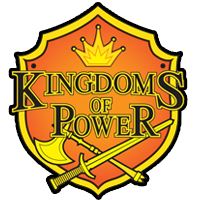 KoP is a persistent online world (PBBRPG) that allows thousands of people to play from any internet connection. Whether you play from your house, school, work or even an airplane, KoP will deliver the same great gameplay.
Battle monsters, slay powerful beasts, take over kingdoms and manage them... The world is yours to explore and conquer.
We utilize web technology that allows you to never leave the game, and does not require the use of external plugins like Flash or Java.
Come join the over players who have taken to battle! There are players online, conquering your kingdoms and claiming your gold!
Over battles and counting!
Persistent World, text(with icon graphics) browser based. No additional software required.
Works in all major browsers.
Play from anywhere! Phone, computer, tablet, anywhere you can open a browser.
Built-in auto battle system to assist those who wish to play and cannot dedicate time to watching the screen.
Over 7000 kingdoms to fight for. Claim multiple kingdoms, fight others for theirs, and earn interest on gold in the kingdom!
Upgrade buildings on those kingdoms, with bonuses ranging from extra gold per monster fight to allowing teleporting.
Advanced character progression, everything from skills and stats, upgrading your armor and weapons, and finding and upgrading amulets of power.
Pets! Buy a pet to help you in your adventures.
Player vs. Player combat, kill your friends(not perma-death) and take their gold.
Marketplace to sell your amulets/gems/and ore.
Summon beasts for yourself, or your friends. These beasts drop extra loot, and some even give a chance to increase a skill permanently.
Chat with private messages and global alerts.
Earn the 'pay for' currency in mulitple ways, from simply fighting monsters to trading items. Or even buying it with your gold from other players.
Multiple Planes to fight in, each with their own bonus.
*Please remember, this is a roadmap. None of these features are guaranteed, nor necessarily in the exact order they may be deployed. We also sometimes add features that are not listed on this page.
1.4.0.0 - TBD


Monster changes, in code.

DONE

- New support portal.
Add more pets.
New uses for ore. (xp boosts)
Change how the ranking system works, in code.
Payment system changes for ore.

1.5.0.0 - TBD


New chat system.
Incorporate new images into Kingdom tab.

DONE

- Character tab, instead of wasting real estate at top of page.

1.6.0.0 - TBD


Tutorial
Help system (kb)
Code cleanup completed. (php)
New captcha system.
Revamp Arena

1.7.0.0 - TBD


Automated events.
Popup overlapping fix.
Smith skill added.
Code cleanup completed. (css)
Achievements updates

1.8.0.0 - TBD


Automated holidays.
Code cleanup completed. (js)
Smith skill has a chance to increase by Anvil use.

1.9.0.0 - TBD


New account system.
Claim character added to account management.
Alliance resources added.

2.0.0.0 - TBD


Alliance combat added.
Alliance skills added.
Alliance management page updated to include new features.
New skills added to the game.